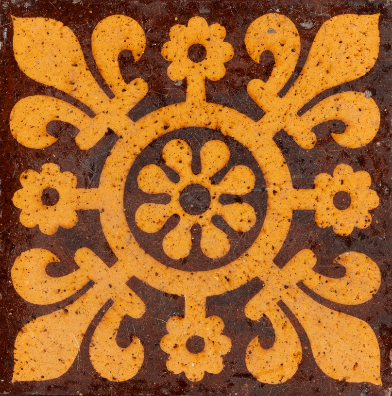 We deal allot with Encaustic tiles, both Victorian and Cement/Moroccan style tiles as well. We expertly install all manor of specialist tiling and restore old tiles in and around London and Hertfordshire.
We have an excellent supplier that can make your encaustic Victorian tiles for about £25 -£30 per tile. And dont worry about the mould cost as this is done for free.
Encaustic tiles are basically where the design has been made from a different color  clay. We find that sometimes the inset clay is softer than the tile itself and so we have to be very careful in restoring them.