Restoring and maintaining these old tiles are a large part of our service. And we have restored many types of old floors in and around London , Hertfordshire and also Beds and Bucks.
These floor tiles where usually installed during the Victorian era and now many floors we restore are at least 100 years old. We have come across many different tiles and designs and the passage of time really does make each floor unique. We will aslo say that there has been many bumps in the road and we feel that an experienced restorer is paramount to ensuring a successful restoration.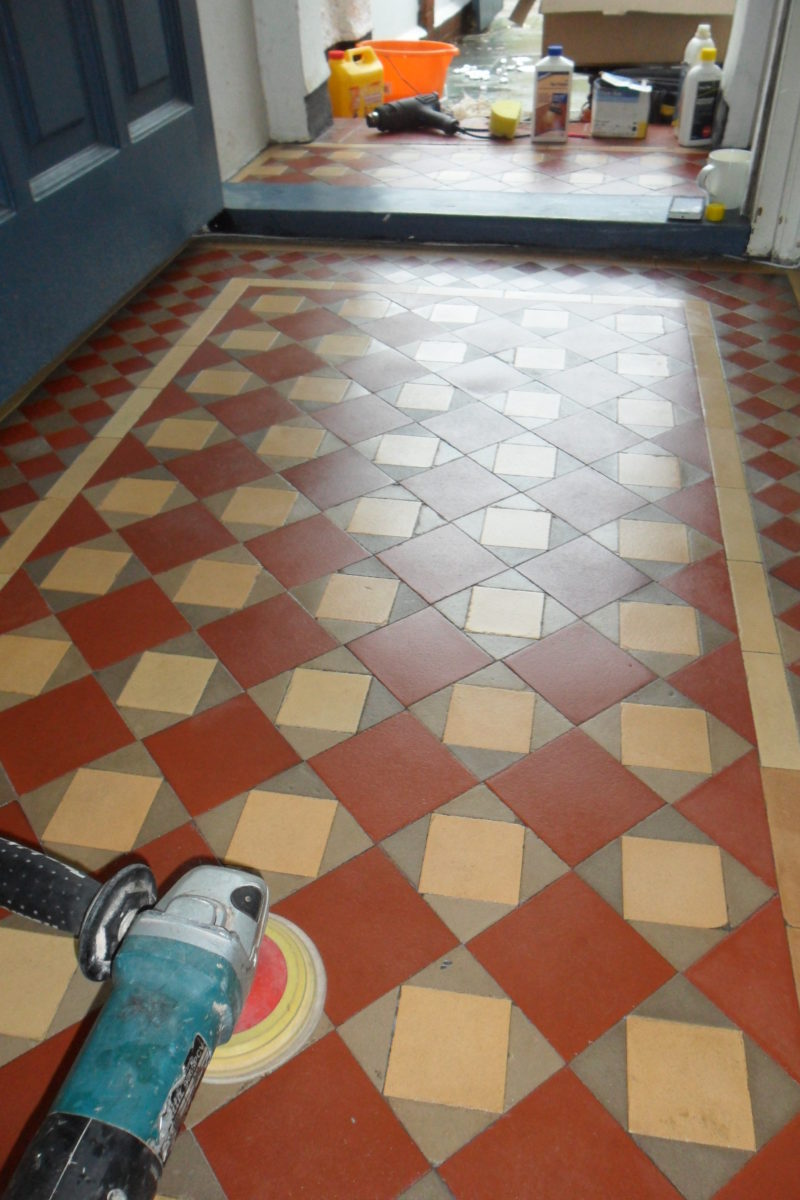 Generally it is easier and cheaper to use modern reproduction tiles designed to match the colors of the old ones however we do find that some colours are very difficult to match. The new tiles are sometimes noticeable to some degree however if they are spread throughout the floor the effect is better. Having said that, using reproduction tiles is still many times better than cracked damaged or missing tiles. There is also the option of using reclaimed tiles but you will need to discuss this with us and see if we have them or not.
We may also be able to source them on your behalf.