We are both Victorian installation specialists and suppliers of both Original Style and Olde English tiles. We have listed a few of our previous projects below with the price of the tiles included. This is to give you a rough idea as to the cost of this work as we get many phone calls about this.We also supply and fit York Stone that really compliments Victorian style tiling well.
Black and White Victorian design 5×5 cm body -Standard border tiles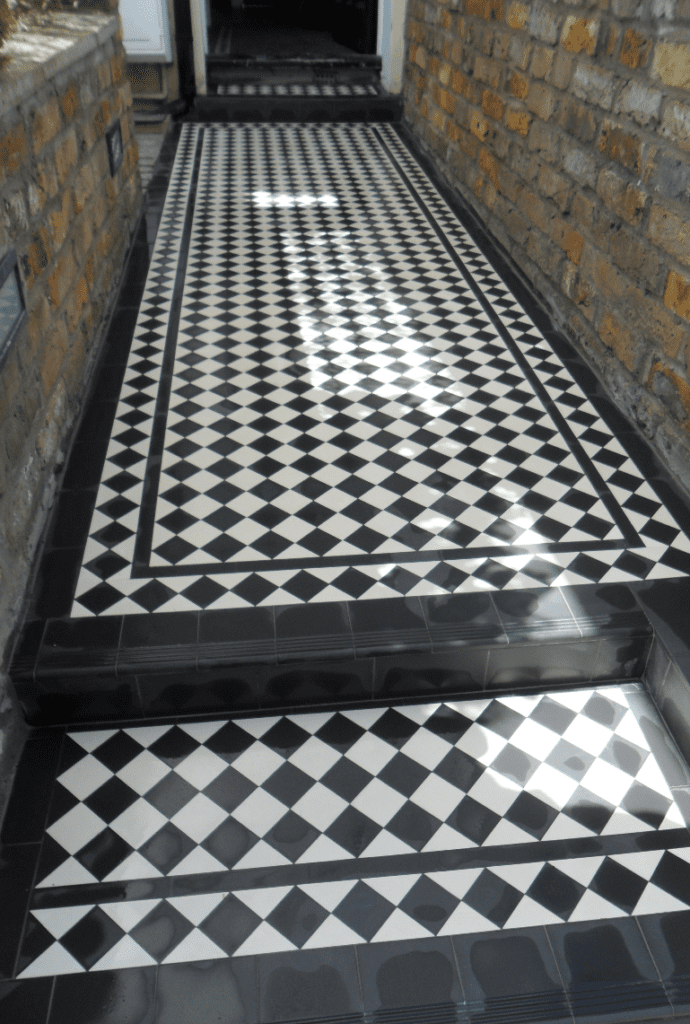 Here we installed a  fairly standard black and white design. This one features a traditional 5×5 cm body tile which creates a visually stunning pathway.
Contact us for your tiles or please see larger body tiled designs on this page for cheaper pricing
Black and White design 10×10 cm body and Standard border.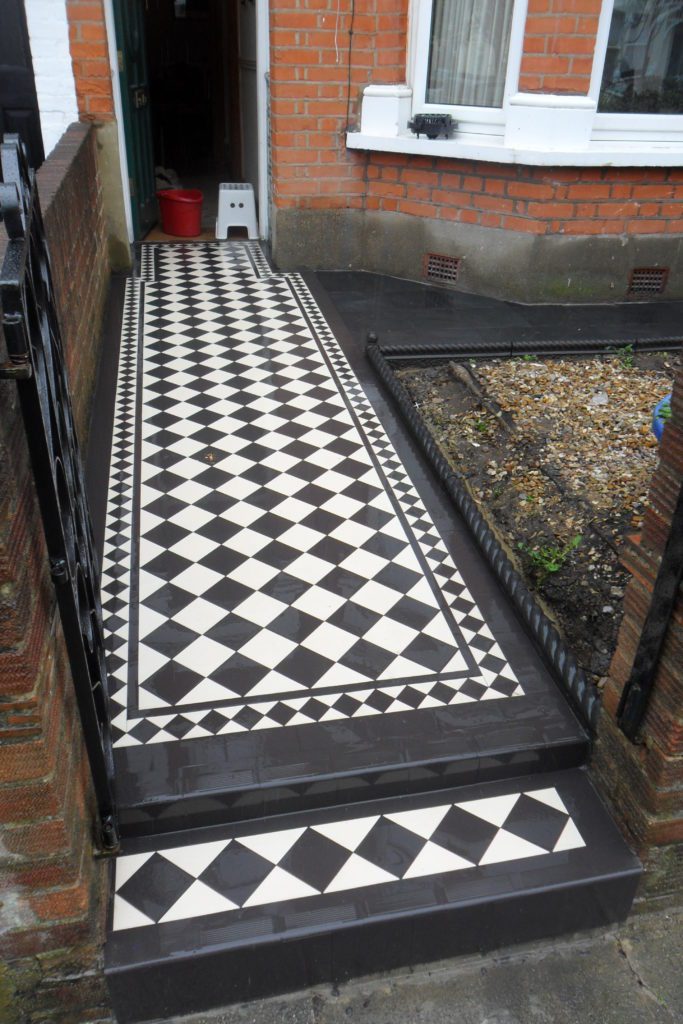 This pathway we installed has 10cm body tiles but maintains the same Classic border. Call us for a quote on your pathway tiles
Black & Red Checker board basic border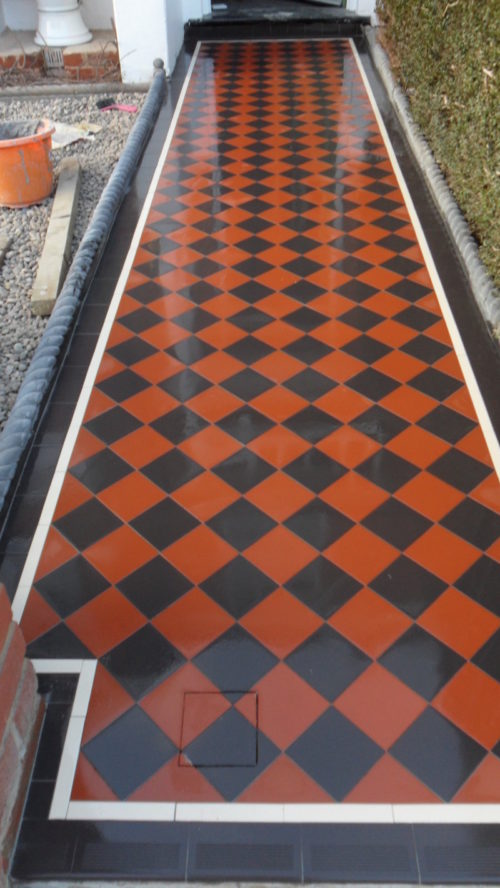 This one is a basic black and red Victorian checkerboard design plus a basic strip border. call for your quote.
Black & Red Checker board no border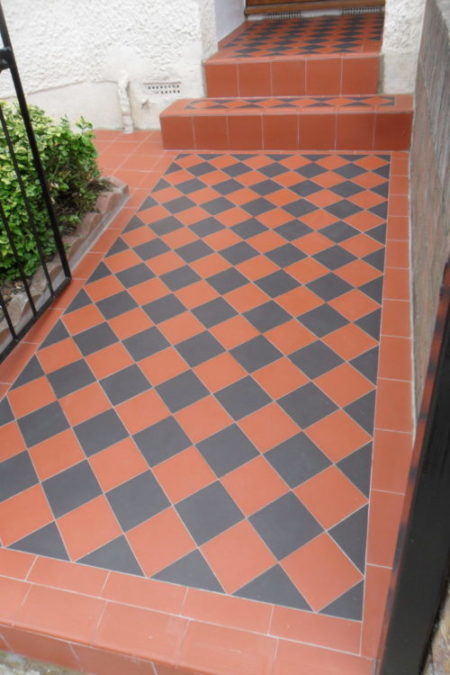 This one had quite s few tiles and edging tiles for 3 steps so dont expect to pay too much for these tiles. This one really turned out well with a very satisfied client as she did not want a design that was going to be " IN YOUR FACE". She was very clear about this 🙂