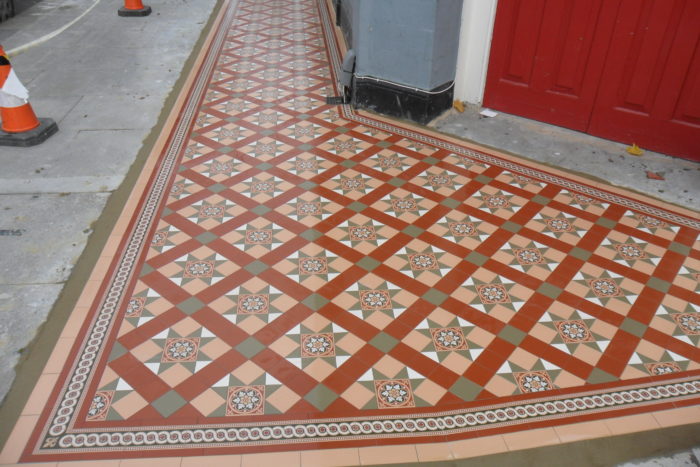 This beautiful example of a Victorian tile installation was done in Camden North London around the edge of what used to be an old pub called the Paars Head.
This project was very challenging on account of the screed which had to slope to the left on the long part (for water to run towards the road) and then slope to the right on the front part to go inline with the pavement that went down hill. So simply achieving one flat plane was instead a case of having two very different planes and blending the two together to make the whole thing look flat.
These tiles are from Original Style and this design is the Blenheim "green" with 4 colors and a Telford green border. The other versions are basically a blue theme with 5 colors or the borders can be changed for other borders on both types.