We supply and install York stone steps In and around London. Usually associated with a front Victorian tiled pathway however we also will just supply or install the stone by itself.
York stone is very authentic and most old pathways have some old York stone.It is also hard wearing and the existing steps that we replace have usually been there for a hundred years.
These steps are quite affordable and they really go well with Victorian style tiling.
We find the light warm color of the stone along with the crisp line of the edges marry up very well with the vivid Victorian tiles and especially when parallel with the line of a border!
Call us for a quote for supply and/or fit!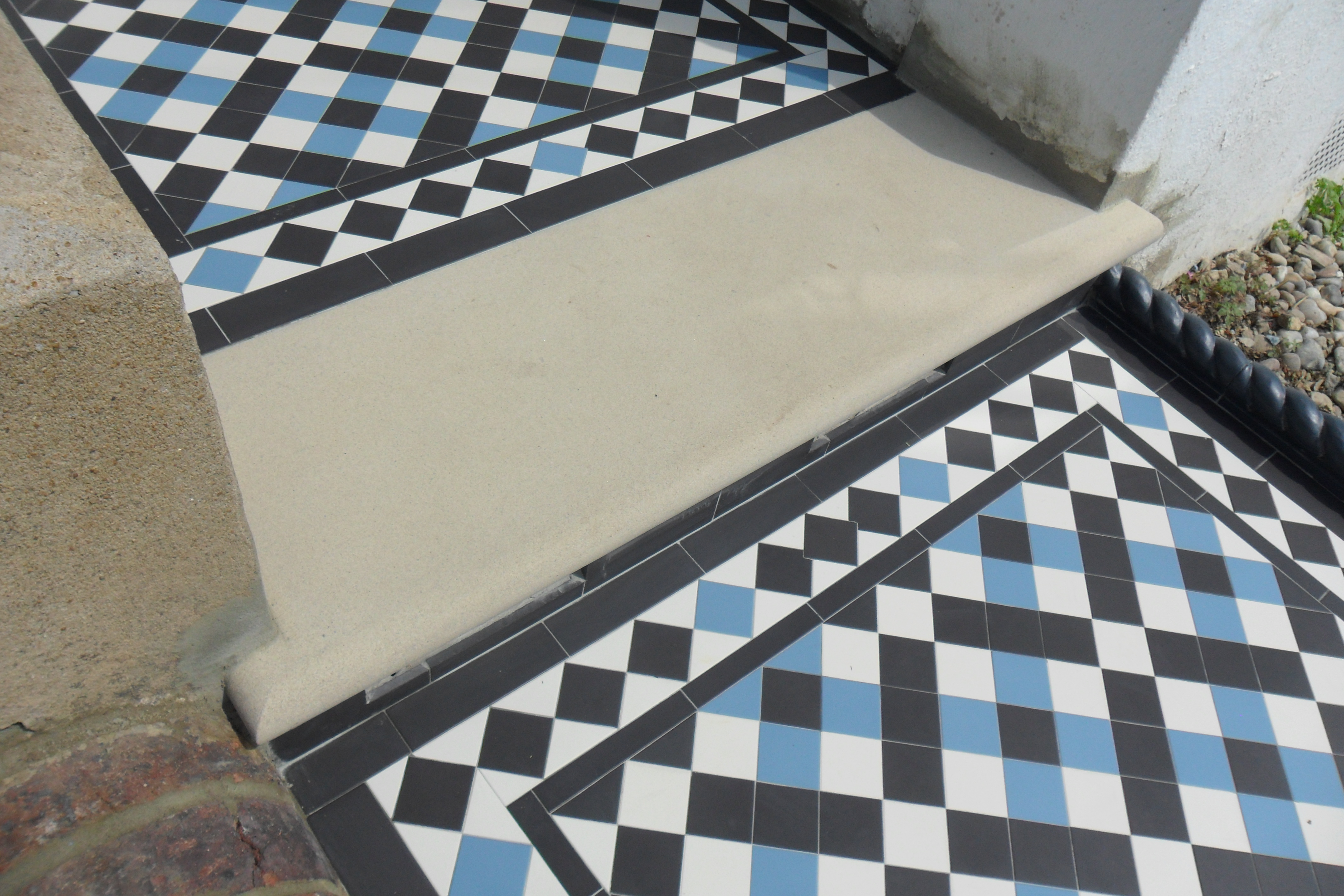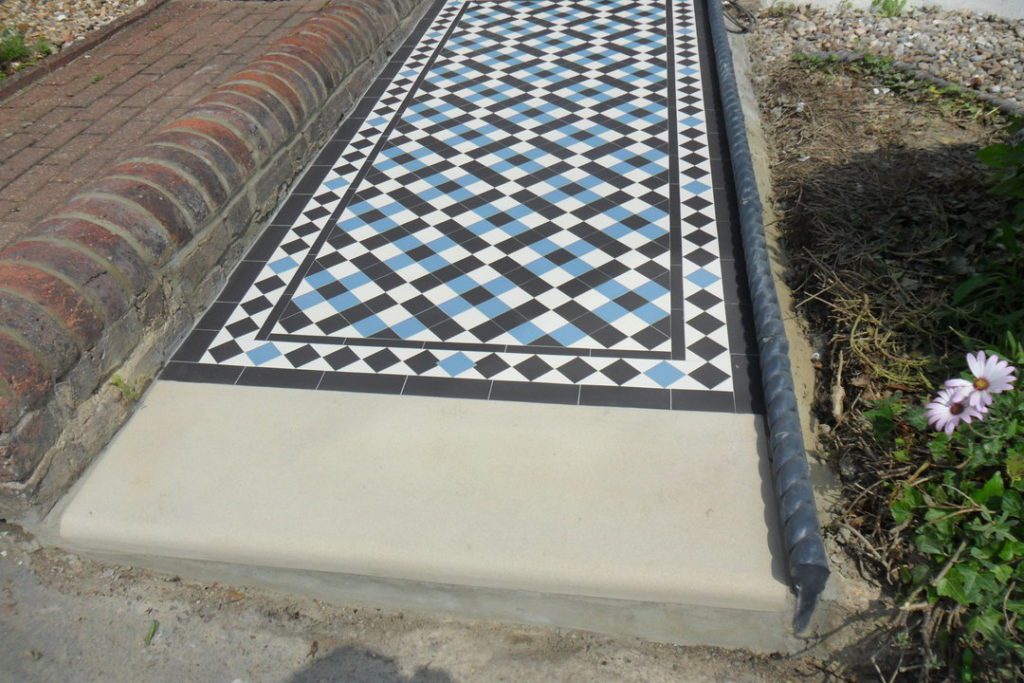 On the pic above this is a 50mm thick York stone slab that has a half round bullnose on the leading edge. We generally go for 50mm when cost is an issue as this is the size of the sawn slabs at the quarry and so is cheaper. We render the part beneath and try to match the Stone color with the render as much as possible. The Victorian tiling above is known as a Colliford which is usually black and white but this one has blue in it.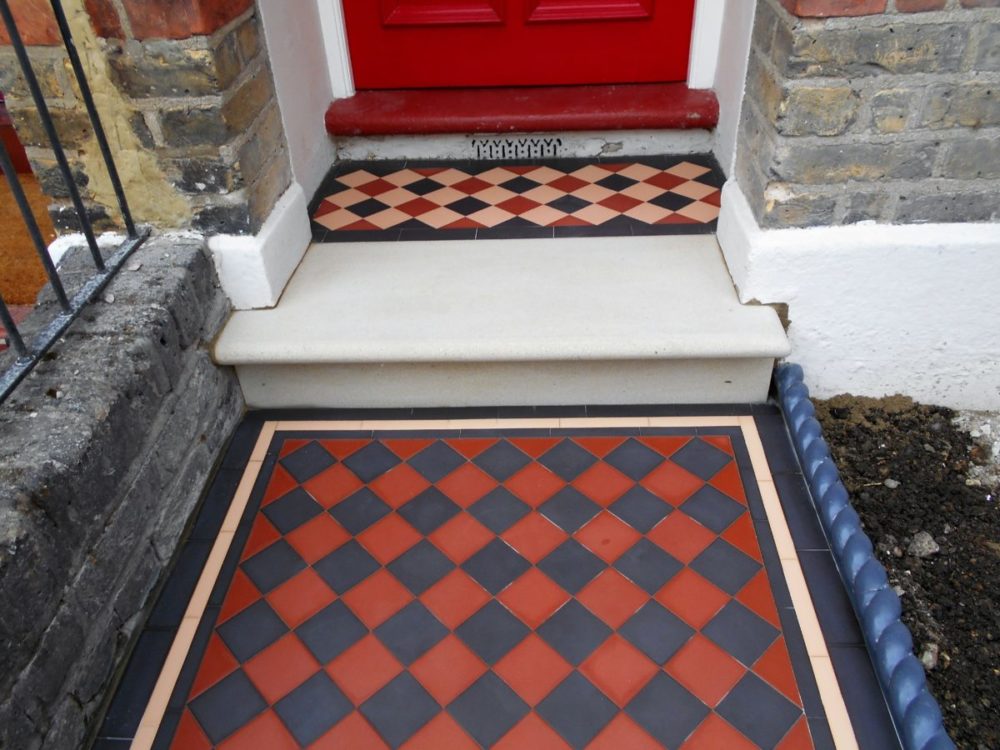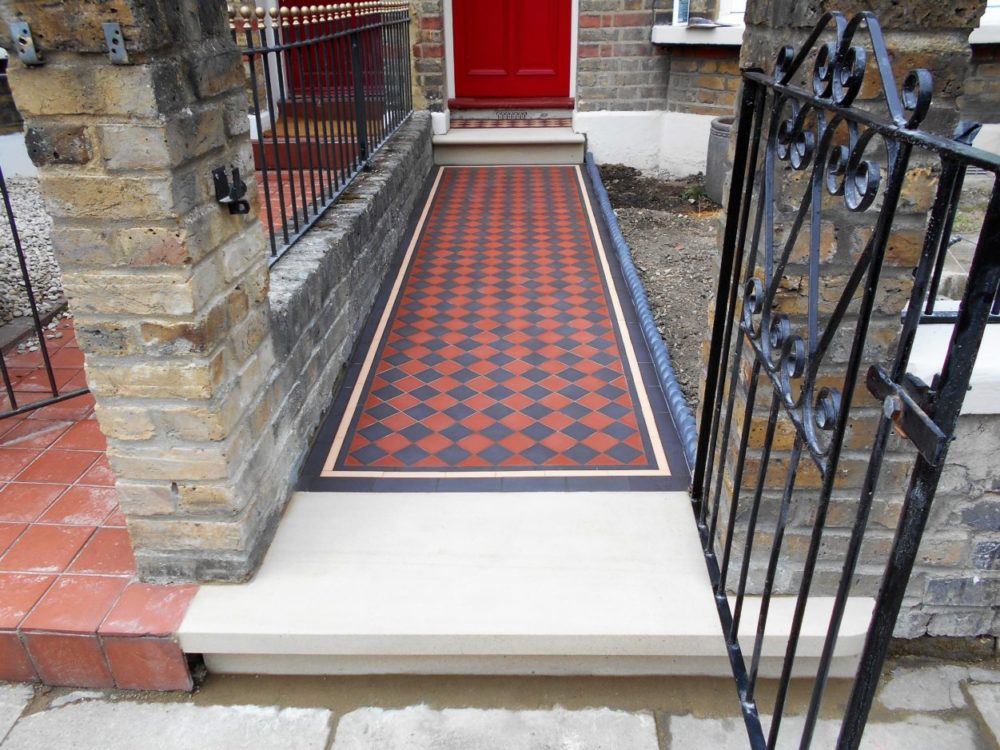 Standard York stone step again, we do have the option to include a stone riser part of the step, however it is just easier and cheaper to tile it. The tiling design above is a standard 10 cm Checkerboard in black and red with a white strip border. Extremely cost effective design!
This step is Limestone which we can do as well. Some clients like the look of the natural limestone which appears lighter than the York stone that has a slightly yellowish tone.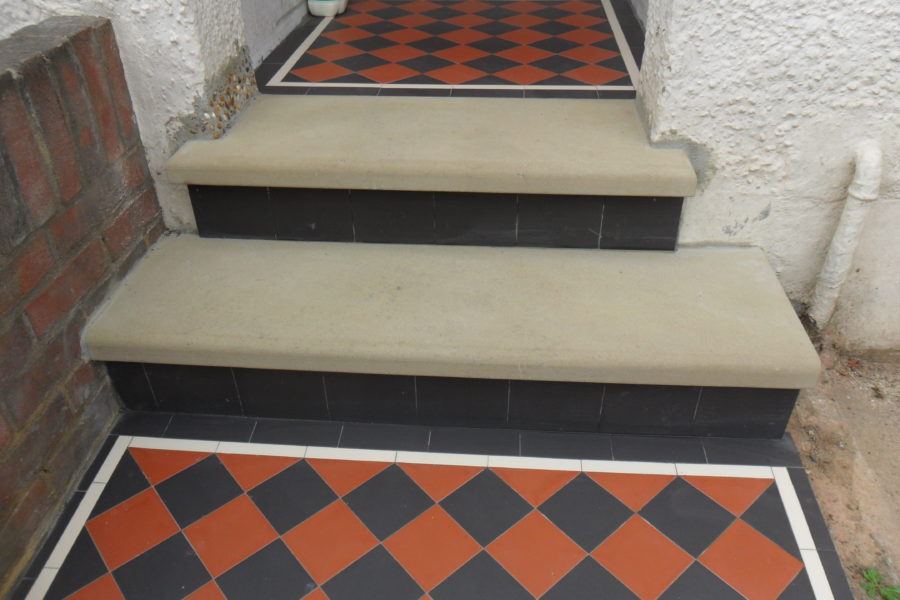 These York stone steps above only have a half bullnose and as such were quite cheap to have made up. Call us for a quote for supply and/or fit!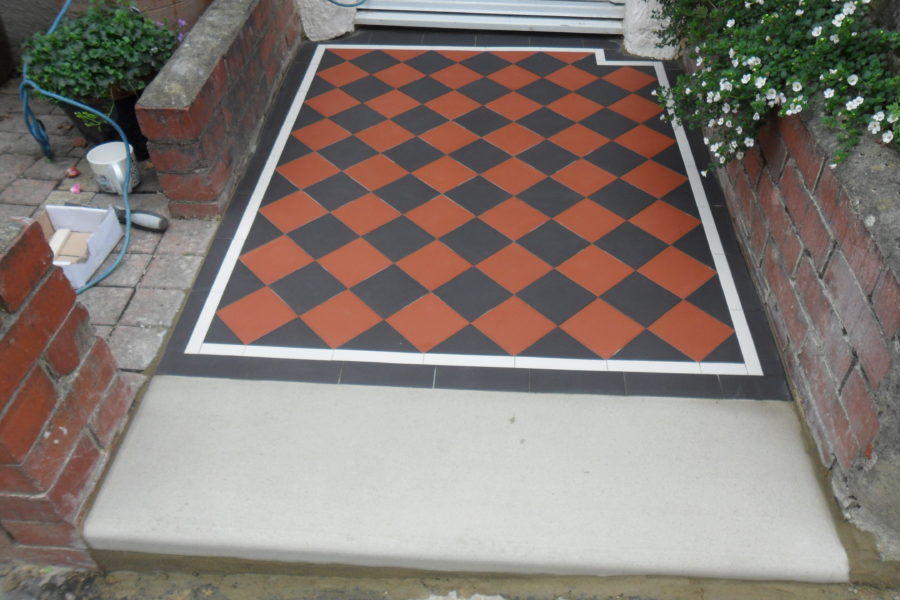 A very simple and cost effective half bullnosed front step. It compliments this basic design well and was easy to install. (the render is still wet in this pic but dries a much lighter colour to match the York Stone)