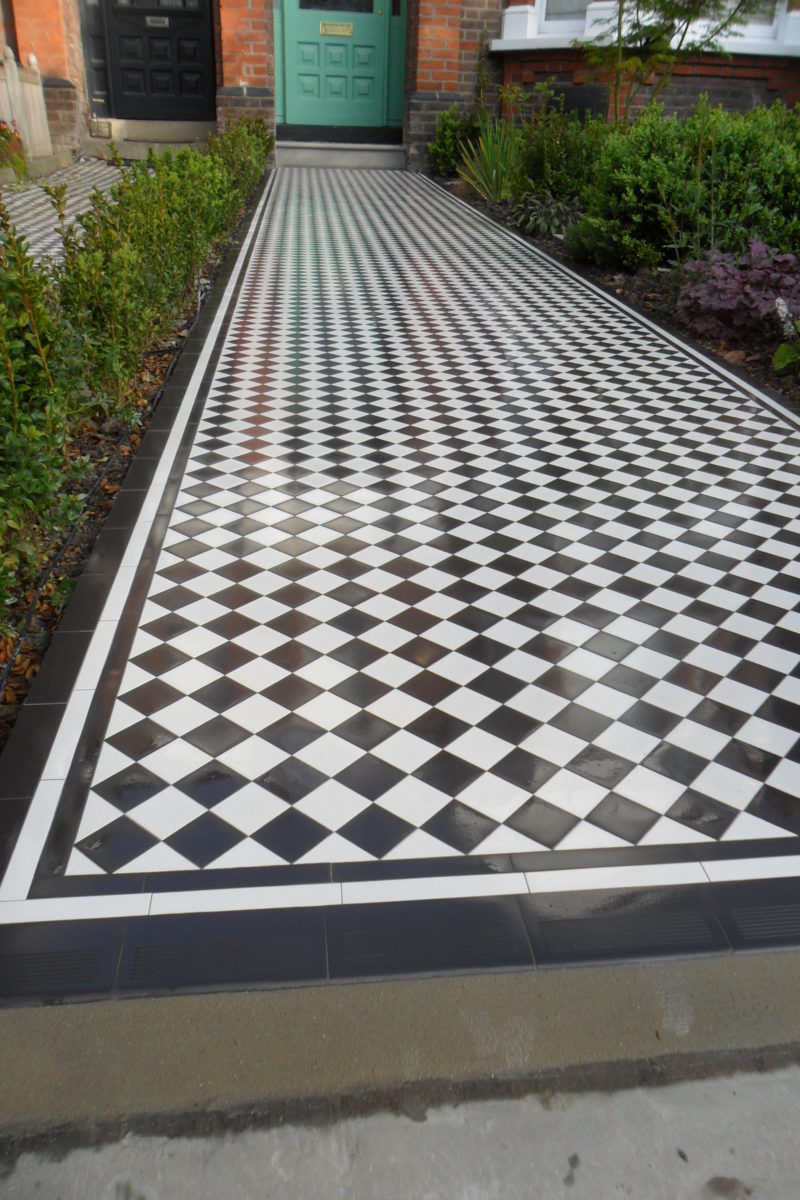 We recently finished this stunning pathway in NW London. It features a basic strip border and uses the 5cm tiles in the body
There were around 5000 tiles for this one and the tiles cost around £2500 or so. It was about 9 meters by 1.4 meters so it was very big.
We start by screeding over the concrete base that we will charge seperately for. Once we have achieved a perfectly flat base we begin to tile.
We undertake Victorian tiling, restorations as well as entire garden projects. This includes stone work, slabbing, paving , garden features, landscaping etc. Based in NW London we will travel to most of North, West London and Hertfordshire